Shipping to South Africa
Renowned for its dramatic landscapes and diverse wildlife, South Africa is a mecca for British travellers and homemakers alike. Considered an economic powerhouse of the African continent and a popular tourist destination, it's no surprise that millions of parcels are shipped to South Africa every year.
Whether you're sending a parcel to Johannesburg or important documents to Cape Town, you'll want to feel secure in the knowledge that your shipment will arrive safely.
Our services
At Impact Express, we offer a variety of reliable and efficient courier services, working in association with our certified service partner DHL. How dispatch works will depend on whether you have a business or personal account and will be outlined to you at the time of payment.
Once we have received payment, DHL will then process your shipment. You will receive a tracking number once your parcel has been dispatched so that you can be sure of exactly where your parcel is at all times.
Preparing your parcel for shipment
Make sure that your parcel is packaged safely and securely before sending it off. Parcels travelling from the UK to South Africa will cover some serious mileage, so you'll want to be sure that your parcel is packed properly. If you're unsure how to do this correctly, follow our straightforward packaging guide.
Make sure to fill out your address accurately to ensure that your parcel arrives at the correct place. Once you have filled out your address, we will provide you with a print-at-home label. Please make sure that this label is firmly stuck to your parcel and is in a visible position. It's always a good idea to tuck a return address with a phone number into your parcel just in case there are any problems along the way.
How much will it cost to send my parcel to South Africa?
The cost of shipment will depend on the size and weight of your parcel. To get a cost estimate, please provide us with the dimensions of your parcel using our free instant quote generator.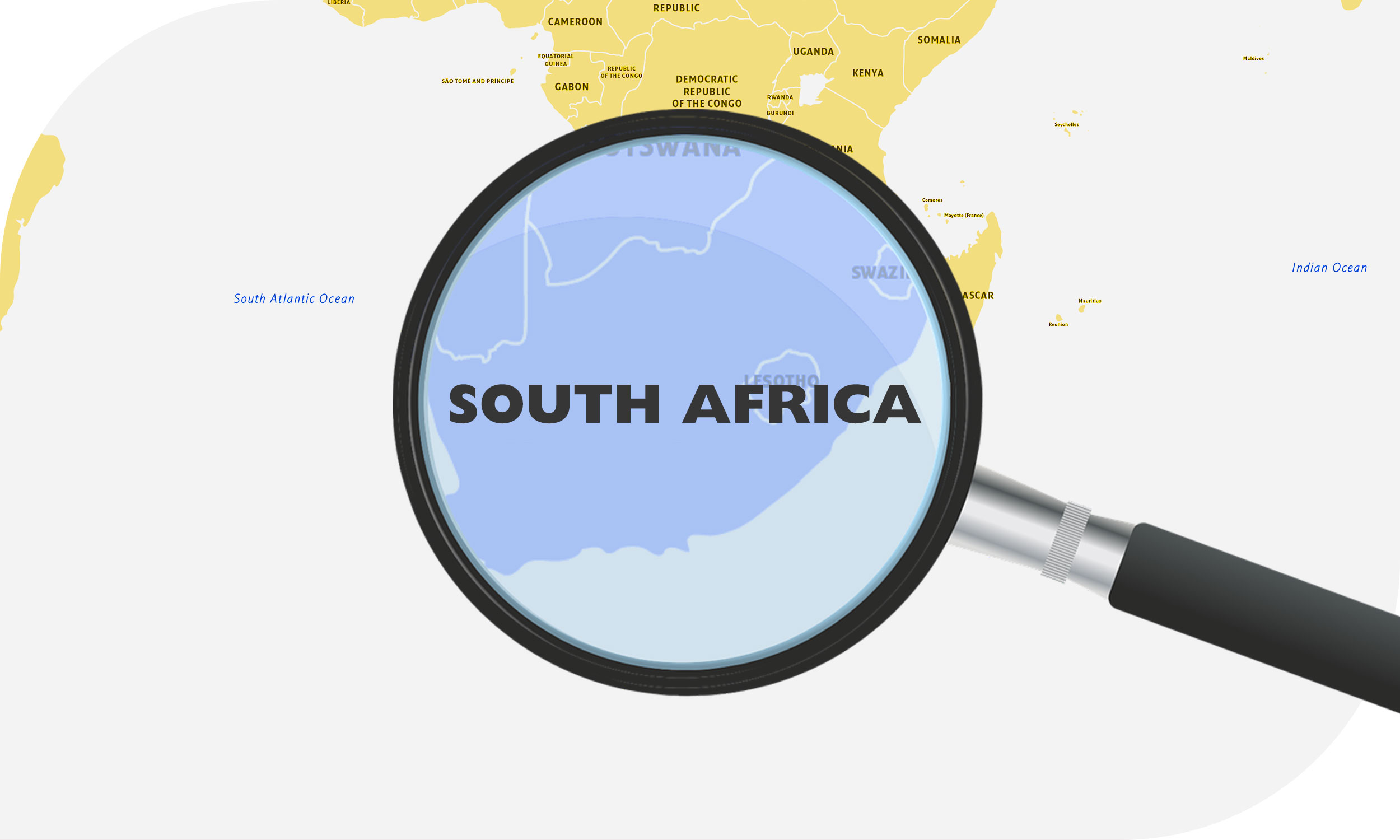 Which items can I send to South Africa?
South Africa has strict import restrictions in place to prevent any prohibited goods entering the country. It's always worth doing some research before you prepare your parcel for shipment, to ensure that your parcel will be able to enter the country without any problems.
Prohibited items include but are not limited to:
Fireworks and explosives;
Illicit substances;
Copyrighted or unlicensed goods;
Ammunition
If you'd like to double-check that your item is safe to ship, contact South Africa Customs on 0800 00 7277 or visit their website.
Are there any customs restrictions when shipping to South Africa?
South Africa has its own customs regulations with set taxes and duties. We will need to know the approximate value of your parcel along with its contents so that the correct duties and taxes can be applied.
This information will be entered when we create the shipment data, removing the need for customs invoices completely and allowing customs to start the clearance process as soon as possible.
Don't forget…
Please remember to include the recipient's phone number, email and full address within the parcel itself, so that we can contact them if necessary. This is just a precautionary measure in case the main label becomes dislodged during the shipping process.
If you have any queries about our services or need help with a shipment, please do not hesitate to get in touch.