The Impact Express app:
Sending your parcel just got easier
Ship anything almost anywhere, using your Android or iOS device. Access a personalised logistics toolkit on-the-go, and ensure packages are delivered safely, on time, all the time.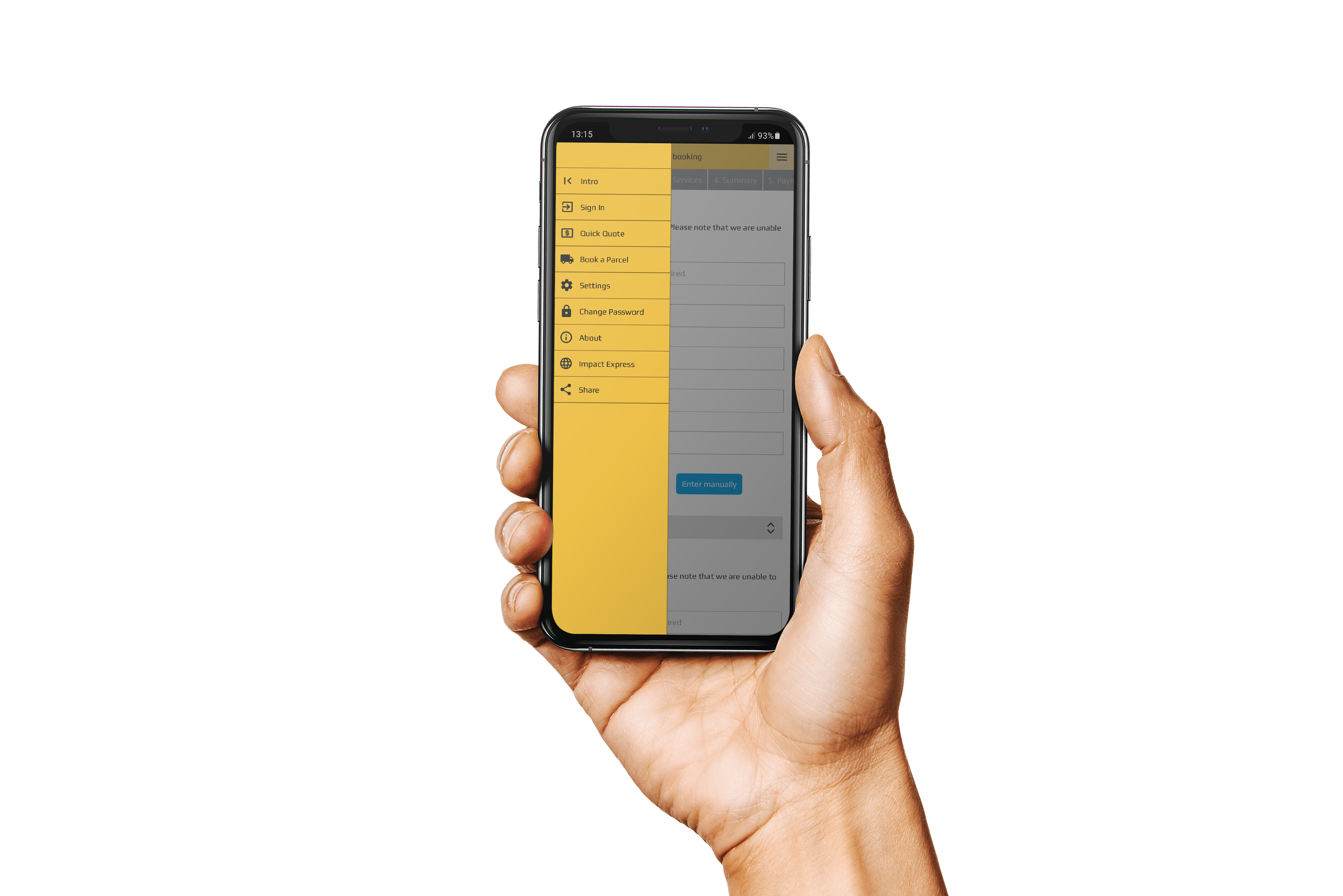 top features
Global logistics is a challenge. That's why you can leave it to us.
With the Impact Express app, arranging deliveries is simplified. Our all-in-one solution is your virtual pocket-sized courier.
Manage on the move
Direct the journey of any parcel, wherever you are. From scheduling collections and tracking deliveries, to generating invoices or speaking with our support team. Enjoy flexibility when fulfilling e-commerce orders or sending personal packages.
International delivery
Unlock a global consumer base: choose next day-delivery to the UK, USA and Europe, and express or economy dispatch to 220 countries — we'll help you to do business without borders.
Competitive pricing
With a range of tailored delivery services, specialist consignment handling, and a host of value-added options, including on-premises collection, we guarantee a premium delivery experience at reasonable cost.
Get an Instant Quote
Send from any UK postcode
Why choose Impact Express?
Our team has been fulfilling orders, delivering personal packages, and maintaining reputations since 2005. With our track-record for reliability, you can trust us to deliver.
create account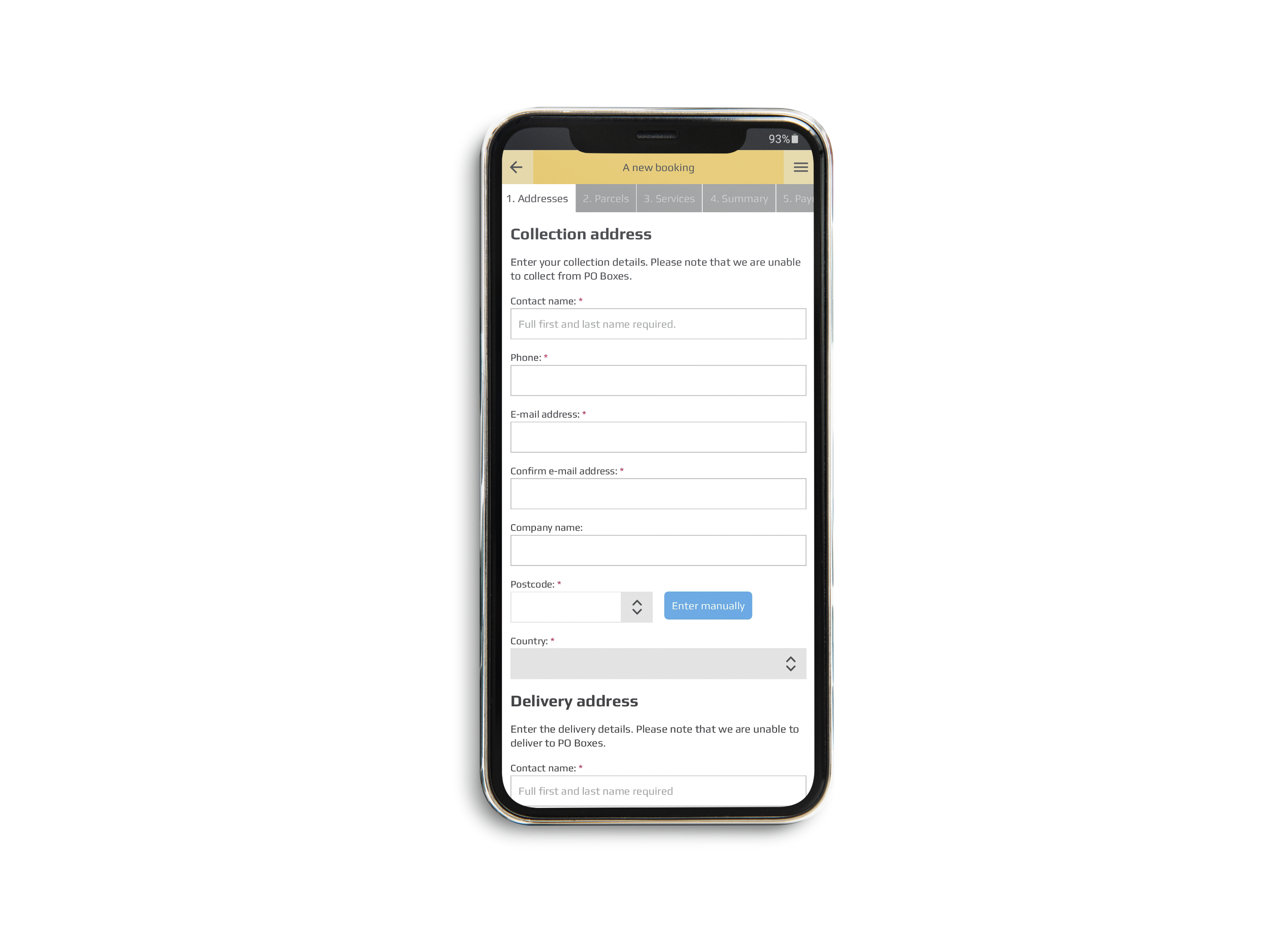 download our app
The simplest way to send a parcel is now in your pocket.
Download the free Impact Express app for iOS or Android, and discover our easy-to-use, label-free delivery booking system. Registering for an account will allow you to retrieve order information, saving you time when reviewing quotes, purchasing deliveries, and tracking the progress of your packages.