Shipping to Ghana
Impact Express offers reliable, fast, and competitive shipping to Ghana, in partnership with our carefully chosen courier partners.
Ghana is one of the fastest growing African economies, with a reputation for its gold and cacao. Ghana also maintains strong trade links with the UK. The import trade is estimated to be worth more than $685 million (US) per year.
From the coastal capital Accra and delightful city of Cape Coast, to the industrial city of Tema, Impact Express provides a full range of shipping services to meet the needs of your business or personal needs.
Shipping to Ghana: our services
We offer a full range of shipping services to Ghana, including International Express (2-day delivery) and Economy, as well as a fully tracked service. For business account holders, you can arrange collection of your parcel for complete convenience. Personal account holders can drop a parcel off at a conveniently located drop-off point.
From there, our courier will ensure your parcel makes its way to its destination – be that the slopes of the savanna or the sandy beaches of the Gulf of Guinea!
Parcel packaging for shipping to Ghana
It's a long way to Ghana. While our couriers will take the utmost care of your shipment, please make sure you package your parcel properly in order to avoid damage and delay. Use a container and / or padded wrapping for the item being sent as appropriate, and then use robust outer packaging and tape. Label your parcel clearly and provide a return address.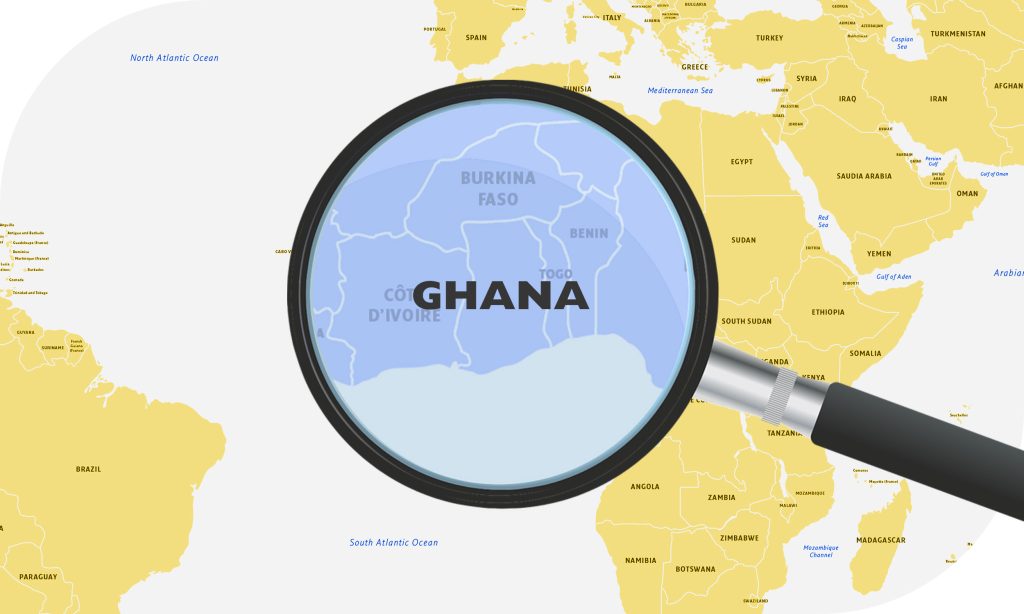 Ghanaian customs restrictions
Customs duty is levied on goods imported into Ghana, and as with all countries, they have strict rules and importation restrictions. You should always check that your parcel complies with Ghanaian customs rules before sending. Failure to comply may result in the delay or destruction of your parcel.
Ghana prohibits the import of several items. These include (but are not limited to):
used mattresses, underwear, and vehicle parts
refrigerators and air conditioners
imported frozen Tilapia fish
beads of inflammable celluloid
various contaminated food stuffs
Ghana also restricts the importation of a large quantity of items, such as:
currency
diamonds
films
gambling machines
plants, plant products, diseased flora, pests, soil, manure, grass, and other material liable to harbour dangerous diseases or plant pests
How much does shipping to Ghana cost?
Our shipping costs to Ghana are affordable and highly competitive. You can get a specific quote by using our online quote tool or giving us a quick call.
The cost of shipping will vary depending on the weight and size of your parcel, as well as your chosen delivery service and the destination of your item.
If you are posting items of value, we also advise you to consider our insurance options, available for an additional fee. Call us today for more information.