Shipping to Germany
Being the most heavily populated country within the EU, Germany is a hotspot for parcel deliveries from the UK and beyond. Working with DHL, Impact Express provide speedy and affordable shipping to locations across Germany, including Berlin, Munich and Hamburg.
As a centre for global business, as well as boasting a rich cultural history, Germany attracts a huge number of British visitors. Offering both business shipments and personal posting options, we ship a wide variety of parcels, with both express and standard delivery available.
Shipping to Germany: our services
We are committed to offering convenient shipping to destinations in Europe and beyond. When posting to Germany, you will have several dispatch options depending on whether you are a 'business' or 'personal' customer.
These options include parcel pick up from a location of your choosing or drop off at a designated service point. All parcel dispatch choices will be made clear when creating your shipment.
How to package a parcel to send to Germany
When shipping to Germany, you must ensure that your parcel is properly packaged to prevent damage in transit. Use a sturdy outer material, such as a cardboard box or reinforced envelope and make sure any lose items are wrapped in protective material.
In order to ensure your parcel arrives at its destination promptly, affix the address label clearly on the largest side. Whilst a package going missing is very rare, we'd always recommend including a return address.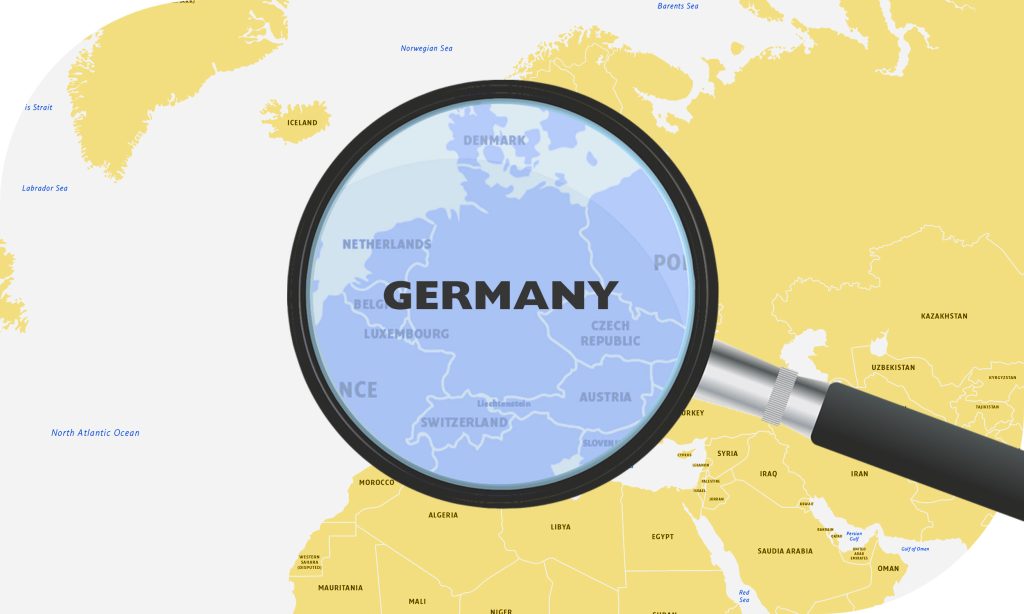 German customs restrictions
Customers are often concerned about sending parcels within the EU in the current post-Brexit climate. Luckily, at Impact Express we ensure that the hard work is done for you: customs information is created during checkout, preventing any delays or extra charges upon delivery.
As with all international shipping, you must make yourself aware of goods restrictions before you ship a package to Germany. Items that are prohibited from entering German territory include, but are not limited to:
Jewellery and precious metals/stones with a value of over £4,000
Coins/ medals
Video games
Lithium batteries
For a full list of prohibited and restricted items, you should refer to the German customs regulations, as well as Impact Express's prohibited item list. Please note that if you are shipping edible goods to Germany, they should be sent in their original packaging.
How much does it cost to send a parcel to Germany?
The cost of shipping to Germany will vary, depending on the weight and size of your package, as well as the service you choose, with express deliver incurring a higher fee. To get an exact price, please use our online quote tool.