Shipping to Spain
The incredible architecture of Barcelona, the rich cultural heritage of Seville and the dozens of idyllic Spanish islands, all make Spain a compelling place to visit, live or do business.
Spain's economy is one of the largest in Europe and is made up of manufacturing, property, and tourism. We're delighted to offer fast and reliable parcel shipping to the many regions of Spain, using our chosen partner courier.
Shipping to Spain: our services
We offer a standard and express service, which includes next-day delivery and full tracking via a personalised online portal. Whether your parcel is heading for the volcanic Canary Islands or the cosmopolitan environs of Madrid, you'll always know where your delivery is for the entirety of its journey.
Our courier services are designed with speed and convenience in mind. Depending on the nature of your business and the service you choose, you'll either be able to drop your parcel at a designated collection point or take advantage of our collection service.
Parcel packaging for shipping to Spain
Whenever you send a parcel, it's important to ensure that it is securely packaged. Check that the item you're sending is properly wrapped with a protective layer or in a secure container. Use robust materials for the external packaging to ensure that it isn't damaged in transit.
Fill out the print-at-home label we provide and attach it securely to the largest side of the parcel. This will help your courier get your parcel to its destination. We also recommend including a return address.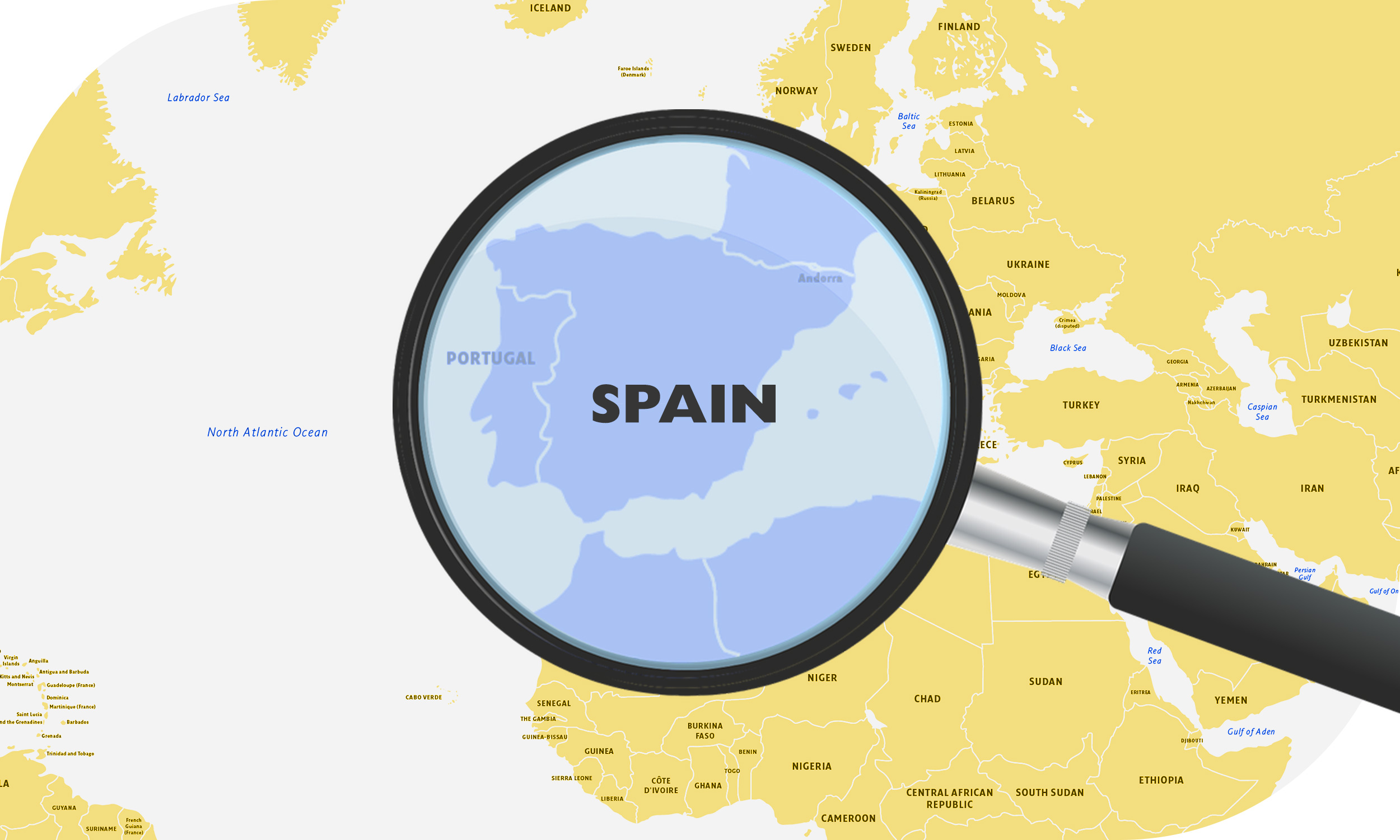 Spanish customs restrictions
You must always make sure you comply with the customs requirements of the country you are sending your parcel to.
A significant number of items are prohibited by Spanish customs authorities. These include:
alcoholic drinks
forms of asbestos
certain fish and U.S. beef hormones
drugs, including certain non-prescription products
jewellery, shoes and personal effects
plants
sports equipment
tobacco and tobacco leaves
There are also some items that we will not ship.Be aware that shipping rules may change after Brexit negotiations have been concluded.
Shipping rates to Spain
The cost of sending your parcel will depend on the destination, size and nature of your parcel, and the service you choose. We are confident that our rates are extremely competitive.
It's easy to get an accurate price by using our instant quote tool above. Alternatively, call us for confirmation.
If you are sending items of value, we also offer insurance options for an additional fee. Please contact us if you'd like more information or help with shipping your parcel.