You are here:
Home
>
Sevices >
Shipping to the Netherlands
Shipping to the Netherlands
We offer fast, reliable and affordable shipping to the Netherlands, with multiple dispatch options available.
As one of the world's leading economies, as well as a major tourist hotspot, the Netherlands receives thousands of parcels from the UK every day. With over 90% of the population fluent in English, parcels to the Netherlands are often sent for a variety of reasons: ranging from family gifts to important documents.
Whether you're posting to Amsterdam, The Hague or Rotterdam; for business or pleasure – we can ensure safe and efficient delivery. With express or standard delivery services, you can choose an appropriate time frame within your budget.
Shipping to the Netherlands: services at Impact Express
By partnering with international couriers who have premises in major locations throughout the country, such as Amsterdam and Rotterdam, we offer premium delivery services anywhere within the Netherlands.
The initial courier handling your parcel will depend on whether you are a 'business' or 'personal' customer, with drop-off and pick-up dispatch options available for both. Once we have your parcel, DHL, who act as our partnered courier company, will handle the rest of its journey to the Netherlands.
How to wrap a parcel for dispatch to the Netherlands
Whether you are shipping within the UK, to Europe or the rest of the world, how you wrap your parcel is extremely important. Although our couriers and their staff are renowned for taking care when handling all packages, accidents can occur. Proper wrapping is the best way to prevent your goods from being damaged in transit.
All parcels must be safely and securely packaged using a sturdy material and strong parcel tape where necessary. Ensure any fragile items are appropriately wrapped using bubble wrap or other protective material. We'd also recommend against any loose items within a parcel, to avoid potential damage.
When you create your shipment, we will provide a print-at-home label. Please ensure this is firmly affixed on the largest side of your parcel, with the address and barcode clearly visible.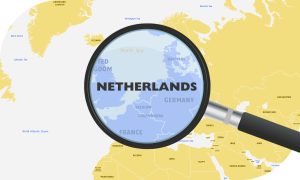 Dutch customs regulations
Whilst shipping to the Netherlands post-Brexit may be a concern for some, it need not be. We have already done the hard work for you by ensuring that necessary customs information is generated when you create your shipment, helping you post your goods with ease.
As with all EU countries, the Netherlands enforce strict customs restrictions, prohibiting what items can be imported into the country. Restricted and prohibited items include:
Livestock
Alcohol (when sent from inside the EU)
Tobacco products
Counterfeit currency
Please also note that whilst we offer additional services for the shipment of dangerous goods, we do apply restrictions to our standard shipping services. Refer to our full list of prohibited items before arranging your shipment.
Cost of shipping to the Netherlands
At Impact Express we offer competitive international shipping to anywhere in the world, with either standard or next-day delivery available. The exact cost of sending a parcel to the Netherlands from the UK will depend on the size and weight of your goods, as well as your desired delivery window.
To compare prices and create your shipment, use our handy online quote tool.