Shipping to Malaysia
We offer fast, reliable parcel shipping to all parts of Malaysia with a choice of delivery services to suit your requirements.
With a diverse, fast-growing economy that supports a booming import and export trade, this tropical corner of Asia is the destination for hundreds of parcels every day. From the bright lights and skyscrapers of Kuala Lumpur, to remote hill stations, rainforest, and hidden temples – Malaysia is both an exotic getaway and important commercial destination.
At Impact Express we offer competitive shipping to all key areas of Malaysia, including the colonial cities of Malacca and George Town and the clean and tidy streets of Ipoh. We also provide a full tracking service.
Shipping to Malaysia: our services
Impact Express provides several shipping services to Malaysia. These include Express (two day) and Standard Delivery.
Shipping with Impact Express is easy. Depending on the type of account you have with us (business or personal) you can either drop your parcel off at a designated location or arrange for it to be collected. Our partner courier will then transport your parcel safely to its destination – be it the Cameron Highlands or beach resorts of Langkawi.
Parcel packaging for shipping to Malaysia
Proper packaging is essential if you want to be sure your parcel arrives safely and on time. It is the sender's responsibility to make sure a parcel is properly wrapped and packaged. Although our couriers take the utmost care, we'd always recommend paying extra attention to prevent damage or breakage in transit.
Use a strong outer container, secure parcel tape and padding to protect the inner contents. Make sure you complete and securely attach the print-at-home label we provide to the largest side of the parcel. We also always recommend including a return address.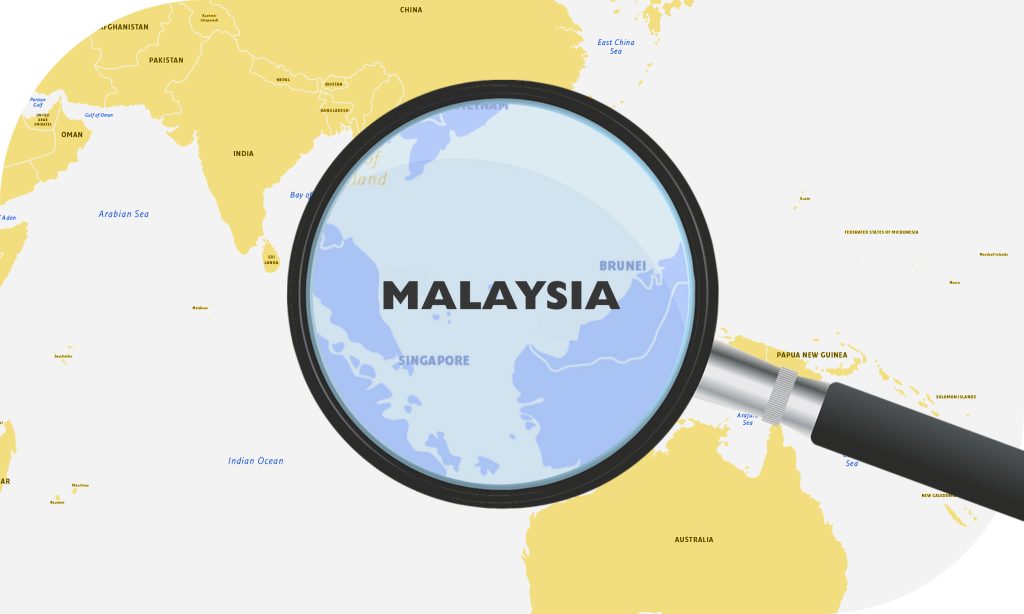 Malaysian customs restrictions
As with all overseas destinations, there are several items which are restricted or prohibited when shipping to Malaysia. These include but are not limited to:
Reproduction currency
Indecent images and media
Certain plant and tree produce, including:

cocoa pods
rambutans
pulasan
longan
nam nam fruits

Some intoxicating liquors
Daggers and flick knives
You must always check the customs requirements and restrictions of your destination country before sending your parcel.
For a full list of goods and products banned for shipping with Impact Express, please see our restricted items section.
How much does shipping to Malaysia cost?
Shipping to Malaysia will incur higher shipping fees than domestic courier services, but at Impact Express we offer some of the cheapest postage rates available.
The cost of your shipping will vary depending on the weight and size of your parcel, as well as your chosen delivery service. Please use our online quote tool for a reliable shipping estimate.