Shipping to Ireland
As the UK's closest neighbour and with many Irish nationals taking up permanent residence over the sea, it's no surprise than Ireland is an in-demand posting destination. With Impact Express, shipping to Ireland is cost-effective, straightforward and consistently reliable.
Whether you're sending to bustling cities such as Dublin or Cork, or to more remote locations throughout the country, you can remain confident in our unrivalled parcel delivery service. With express and standard delivery options available, make us your first choice for all your international shipping needs.
Shipping to Ireland: our services
Using reputable courier links across the country, we are able to offer multiple shipping services to Ireland. We also provide several dispatch options which will be clearly outlined at booking, including parcel drop-off or pick-up.
The courier company used for parcel dispatch will depend on whether you are a 'business' or 'personal' customer. Once your parcel is in our hands, its onward transit will be handled by DHL, who act as our partnered courier company, giving you complete confidence in the safety of your goods.
Preparing your parcel
Although your parcel's journey to Ireland will be short, it still must be properly packaged to ensure the safety of its contents. We strongly suggest either using a cardboard box or reinforced envelope to package your goods, and to always use a protective material such as bubble-wrap to protect fragile items.
In order to ensure your parcel is delivered promptly, please affix your address label to the largest side of the parcel. Please note that the Republic of Ireland uses the same address format as the UK, making creating your shipment straightforward. However, if you do need further guidance, please do not hesitate to get in touch.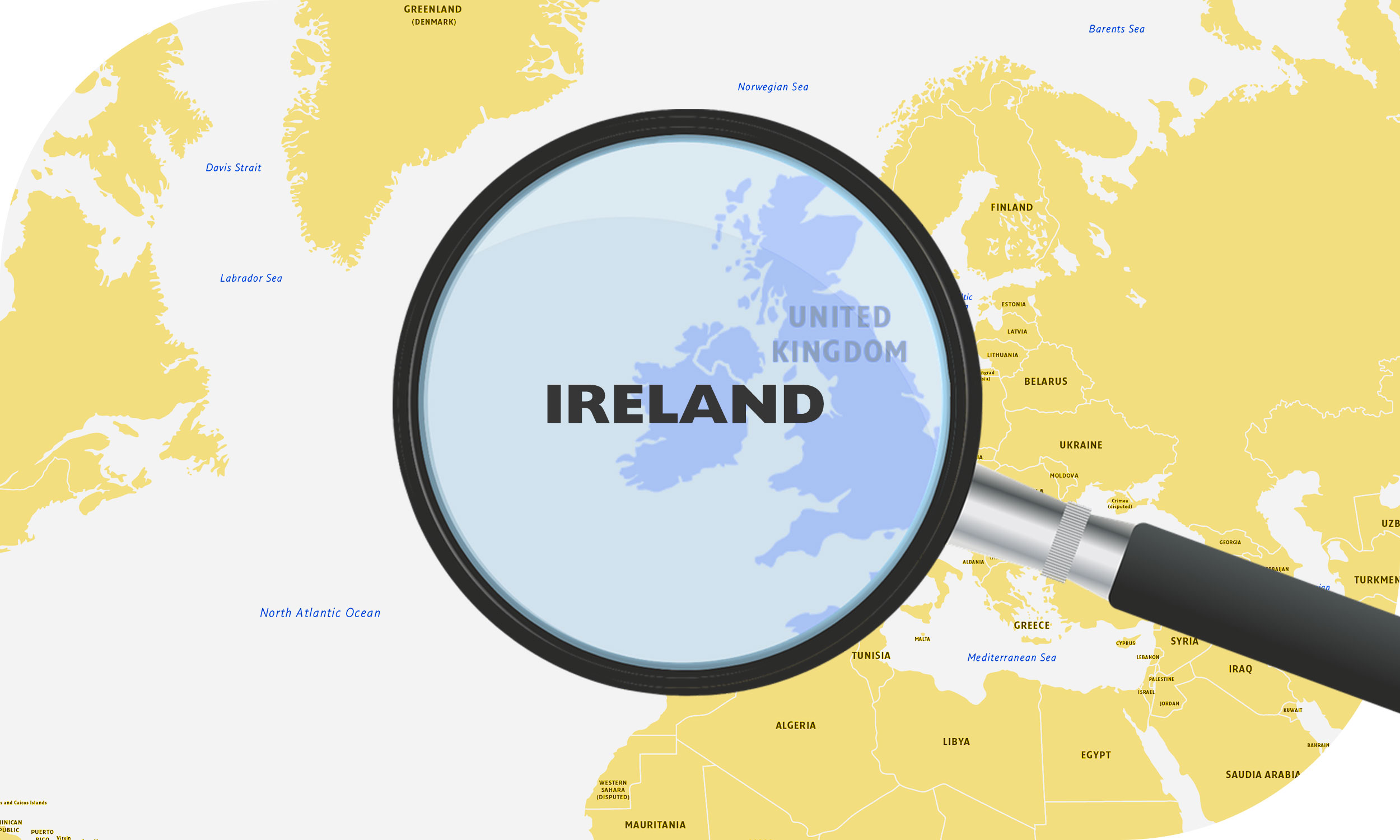 What can I post to Ireland?
As with all EU countries, Ireland is subject to strict shipping regulations. Before creating your shipment, please check regulations and ensure your parcel does not contain any of the following items:
Dairy produce
Aerosols
Cleaning fluids
As the UK is no longer a member of the European Union, customs forms must be completed when shipping to Ireland. At Impact Express, we strive to make shipping as simple as possible; all customs documentation will be created at checkout, preventing an unnecessary delays or charges.
Note that as a part of the United Kingdom, customs procedures are not applied to Northern Ireland, just the Republic of Ireland.
How much does shipping to Ireland cost?
When shipping overseas, the cost of posting a parcel will vary greatly. We are pleased to provide cheap shipping rates for Irish destinations, for both express and standard delivery.
To get an exact cost today, please inform us of your parcels weight and size, as well as your desired delivery date via our instant online quote tool.