Shipping goods to Cyprus from the UK
Cyprus is the third largest and third most populous island in the Mediterranean. The island has proved hugely popular among British tourists, thanks to its spectacular scenery and stunning beaches. Just a few hours' flight from the UK, it's no surprise Cyprus is a high-demand delivery destination.
As a sender, you'll want to be sure your parcel is in safe hands. We offer a reliable and trustworthy service at an affordable price, so you can enjoy peace of mind without putting a hole in your wallet.
What services can we offer you?
At Impact Express, we have a variety of convenient dispatch options on offer. These options will vary depending on whether you have a 'business' or 'personal' account.
Once we have received your parcel, our service partner DHL will process your shipment. You'll then receive a tracking number, so you can be sure that your parcel arrives safely at your destination in Cyprus.
How much will it cost to send a parcel from the UK to Cyprus?
Here at Impact Express, we offer the most affordable shipping rates from the UK to anywhere in Cyprus. Use the quote generator tool above to get an instant quote today.
Just let us know the size and weight of your parcel and we'll be able to provide you with a selection of delivery options and a breakdown of the costs involved.
How should I address my parcel for delivery to Cyprus?
Addressing your parcel to Cyprus is a straightforward process. Begin as you normally would, with the addressee name on the top line of the address, followed by the house number and street, then the postcode and region and 'CYPRUS' in block capitals at the bottom.
Which items can I send to Cyprus?
Cyprus is generally very dependent on imports. However, the Republic of Cyprus has clear rules and regulations about what can be sent in the post from the UK. Restricted items include:
Rifles and repeating firearms, shotguns, air guns, air rifles and air pistols;
Nuclear, chemical and toxic weapons;
Narcotics;
Goods used for illegal hunting of game;
Counterfeit or false coins or currency notes.
If you're still unsure, you can contact local Cypriot customs officials for clarification.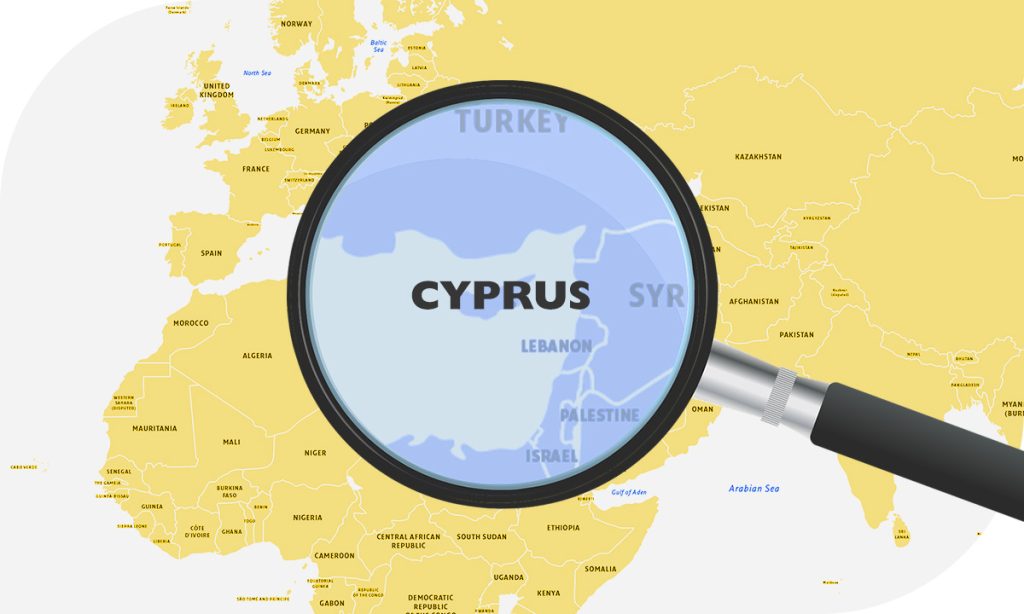 Do I need to deal with customs when sending packages from the UK to Cyprus?
Post-Brexit, we expect things to change slightly; you'll likely need full customs clearance to ship to anywhere outside of the UK.
However, we have recently introduced paperless trade for customs invoices, removing the need for the customs invoice completely. The information is entered when we create the shipment data, allowing customs to start the clearance process as soon as we submit the shipment data to the carrier and create the shipping label.
Things to remember
If there is an issue making a delivery, it's important the courier has the contact number of the recipient. Please provide a working phone number for the receiver, so that they can be contacted if necessary.
If you're concerned about a parcel or letter, please give us a call so that we can help you sort out the issue as quickly and efficiently as possible.